Google Street View turns 15. The famous (geolocated) street display now covers 16 million kilometres, a crazy figure that corresponds to around 220 billion photos! To celebrate these 15 glorious years of dominating the geolocation services sector, Google has therefore decided to add a Street View history display function to the Google Maps mobile applications (iOS and Android).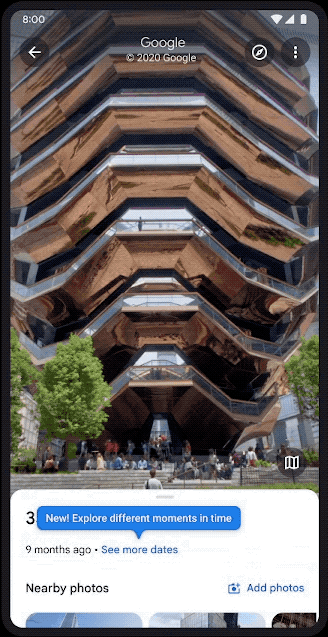 In detail, it will therefore be possible to display several versions of the same place in Street View, the pictures being regularly updated after a few years (long years depending on the place). This function, which was offered on the Desktop version of Google Maps, is now available on mobiles.
In addition to the history of old Street View shots, Google also unveils the new 360° image capture camera, a lighter camera (7 kg) that can be used by hand or placed on the roof of any car model this time.